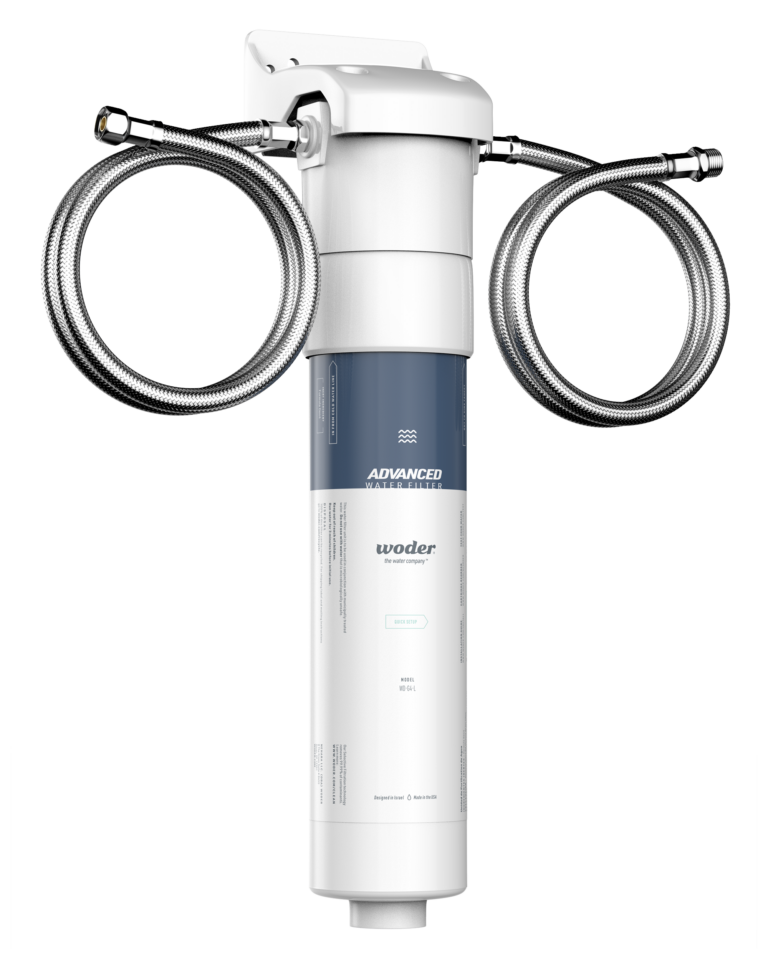 Woder Advanced Water Filter WD-G4-DC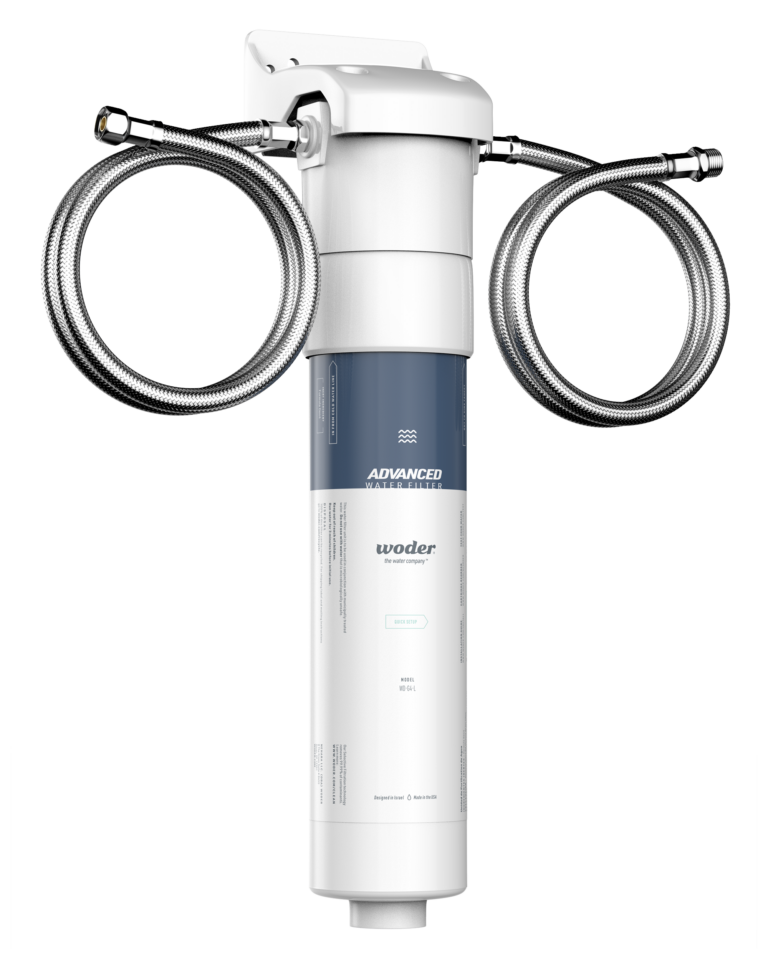 Annual Cartridge Costs: $48
SKU: WD-G4-DC
Woder (WD) Single Stage Advanced Gen4 Water Filtration System (G4) With direct connection (DC) to main faucet.
Replacement Cartridge: WD-G4-REP
With Woder's innovative selective filtration technology, this system not only removes harmful contaminants but also enhances the taste of your water, by keeping the essential minerals, providing you with the delightful experience of drinking mineral water right from your tap.
Installation instructions:
PDF / Video
IT'S YOUR WATER™
Specifications
Introducing the Woder WD-G4-DC Water Filtration System, the ultimate solution for pure and refreshing drinking water, mineral water on tap!
The Woder WD-G4-DC Water Filtration System takes water filtration to a whole new level with its advanced selective filtration process. Developed in the USA, this cutting-edge technology allows the system to efficiently remove up to 99.99% of contaminants and impurities. It removes Lead, Chlorine, Heavy Metals, PFAS and more. By selectively targeting these harmful substances, the system ensures that you receive water that is rich in essential minerals.
Easy Installation and Long-Lasting Performance
Installing and maintaining the Woder WD-G4-DC Water Filtration System is a breeze. The system is designed for easy installation under your sinkin no time. With its long-lasting WD-G4-REP cartridge, you can have peace of mind knowing that your filtration system will continue to perform. Optimally with minimal maintenance.
Woder proudly offers a robust 1-year warranty
ensuring your peace of mind and satisfaction with our products. Our commitment to quality means that in the unlikely event of an early expiration, we provide hassle-free replacements, guaranteeing that you receive the full value and longevity you deserve. With Woder, you can trust in our dedication to customer satisfaction and enjoy worry-free ownership of our exceptional products.
Removal Capabilities: Our advanced filter removes 99.9% of lead, heavy metals, chlorine, PFAS, chromium 6, mercury, volatile organic compounds, carcinogens, and other contaminants, turbidity, odors, and bad tastes (claims tested by CLB Labs and are not certified by WQA).
Flow Rate: 2GPM @ 65psig
Product Dimensions
15.4″ X 3.6″ (7″ space needed with the hoses) X 2.52″
Cartridge lifespan: 1 year under warranty.
System includes: WD-G4-REP cartridge, head with a built-in shut off valve, inlet hose (3/8″ female compression by 1/4″ standard pipe thread), outlet hose (3/8″ compression by 1/4″ standard pipe).
Selective Filtration™
Our proprietary Selective Filtration™ technology removes 99.9% of contaminants while leaving in all essential minerals. Reverse Osmosis (RO) filters also remove 99.9% of contaminants, however, RO also remove ALL the minerals found in tap water – including minerals your body needs. RO systems can waste thousands of gallons of water annually while flushing contaminants down the drain.
Preventing Sediment Buildup
If your water supply contains elevated levels of sediment, a dual-stage Sediment Removal Filter System is recommended to prevent decreased filter life due to particulate buildup within the filter. Rust from old plumbing, upstream construction contributing to excess sediment finding its way into your water supply, and water supplies with high levels of sand and contaminants can all result in water conditions not suitable for a single-stage filter system.
Shipping & Returns
If you are not entirely satisfied with your purchase, we're here to help.
Our products can be returned within 60 days of the original purchase date. A new product may be exchanged for another product or returned for a refund. A return for a refund will be a subject for 10% restocking fees.
To be eligible for a return, please make sure that the product was purchased in the last 60 days. The product isn't used or damaged. That you obtained a Return Merchandise Number (RMN) from us.
Even if your return and refund request does not meet the return policy requirements, please do not hesitate to contact us to submit an inquiry.
Simple Installation
Clean water in less than 10 minutes.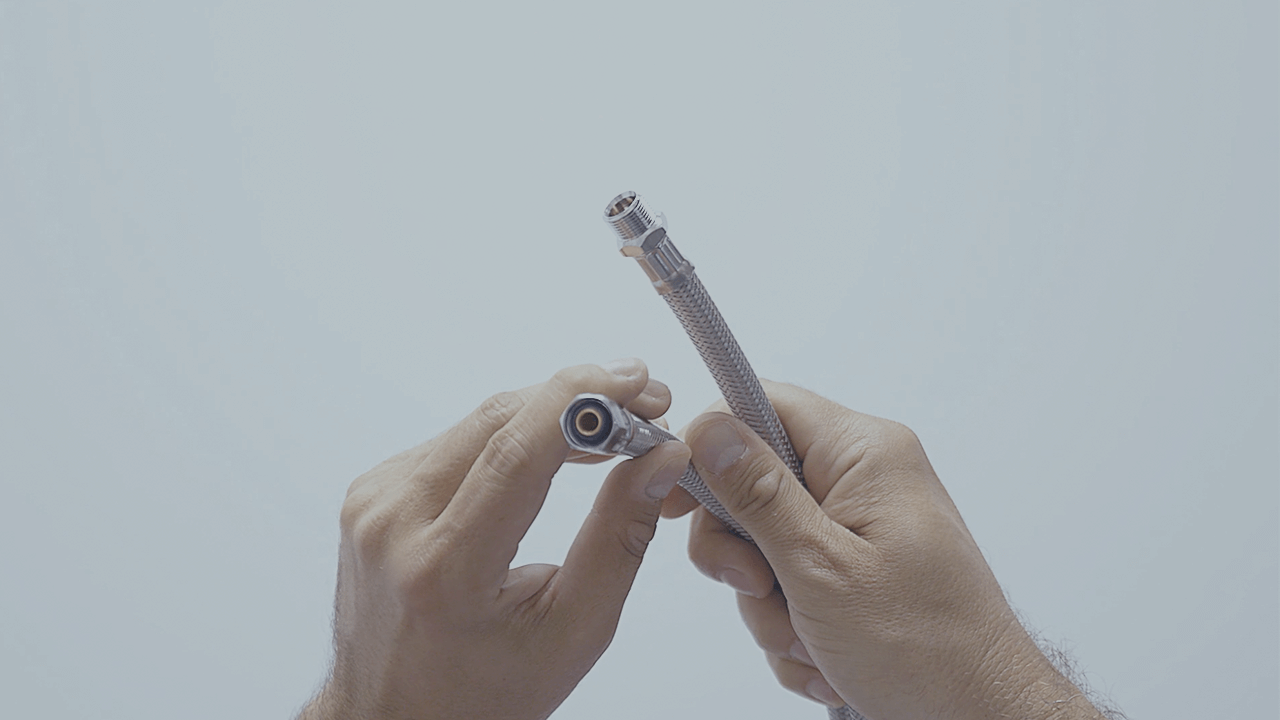 Clean water in less than 10 minutes.
We've made installation easy for a reason: so you're in control of your water. Get more install tips.