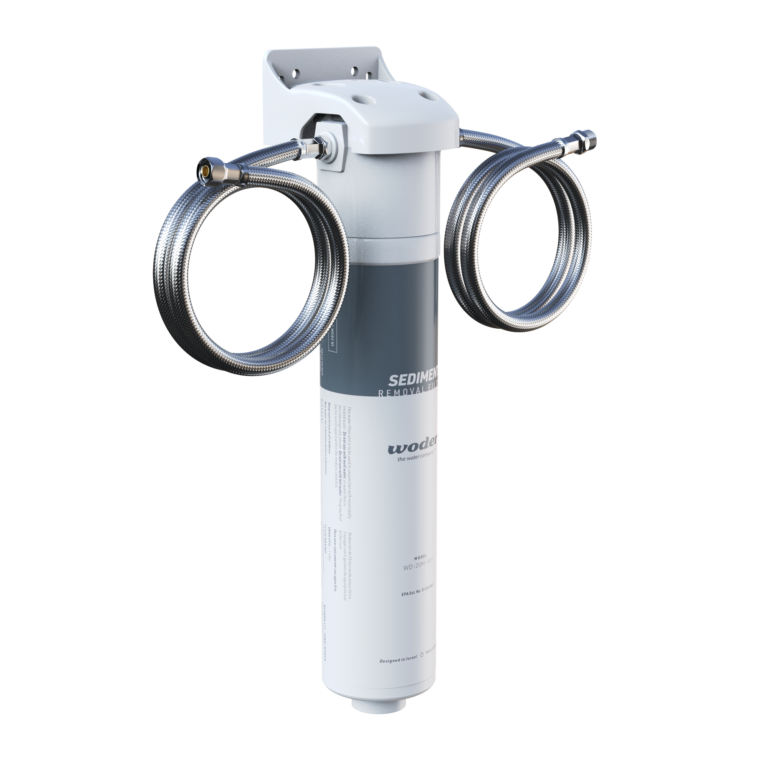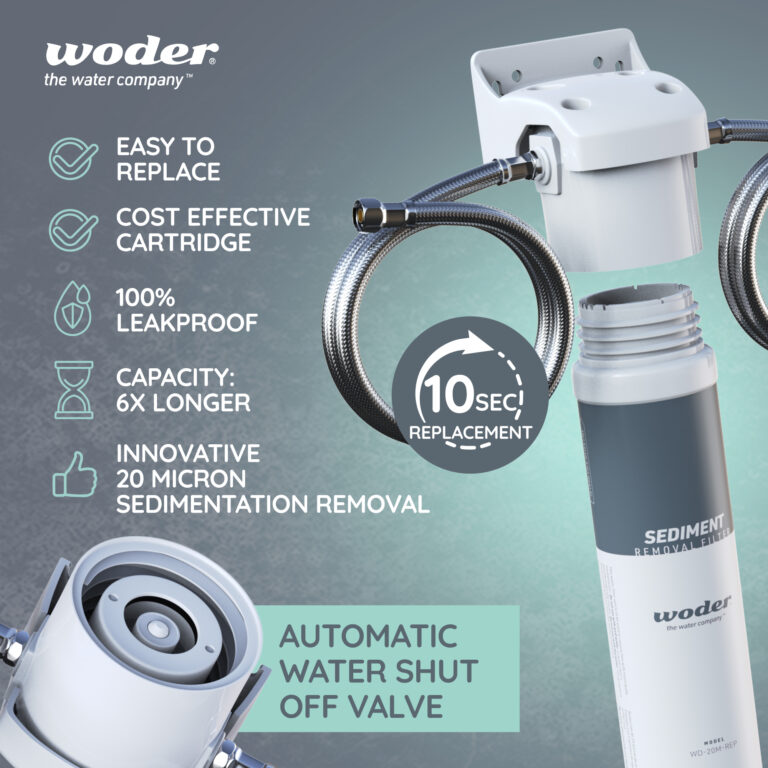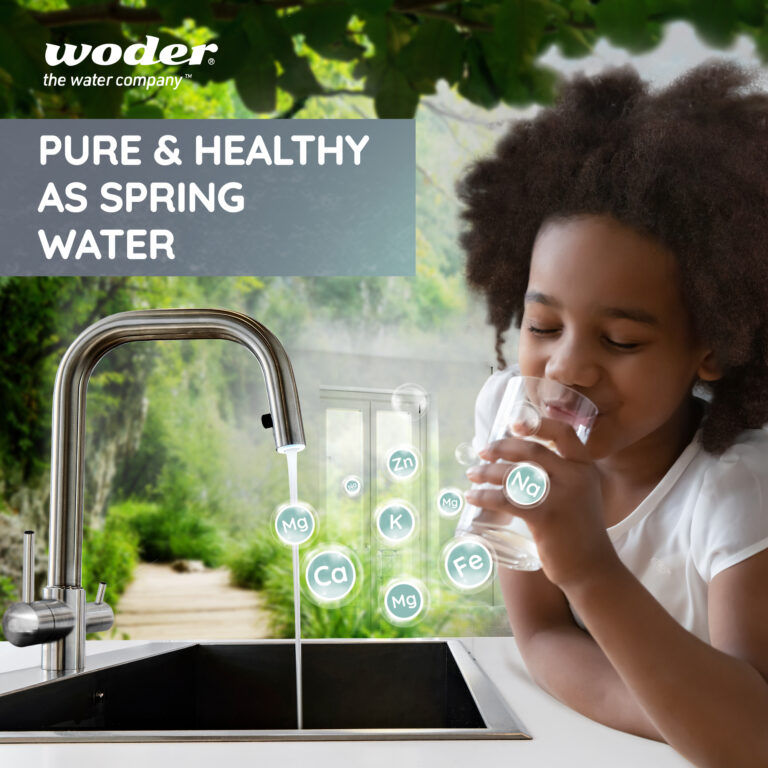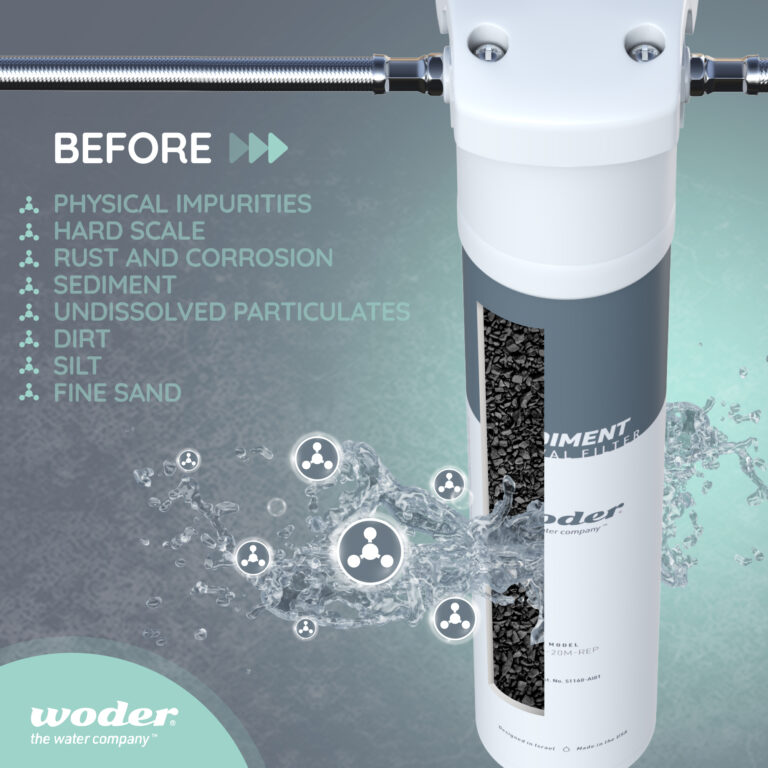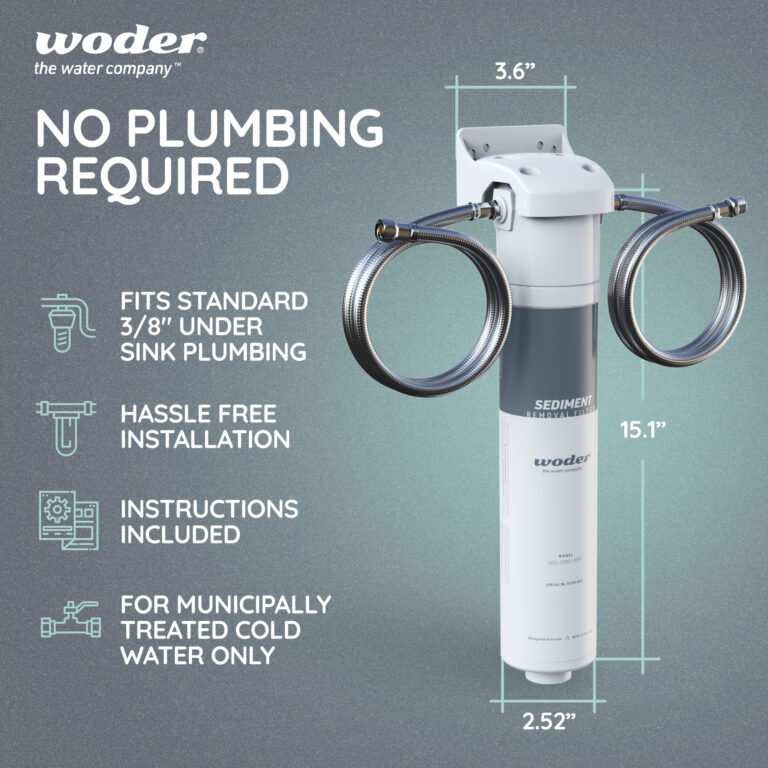 UNDER SINK FILTER / SINGLE-STAGE
Woder Sediment Water Filter – Dirt, Sand and Dust 20µ Removal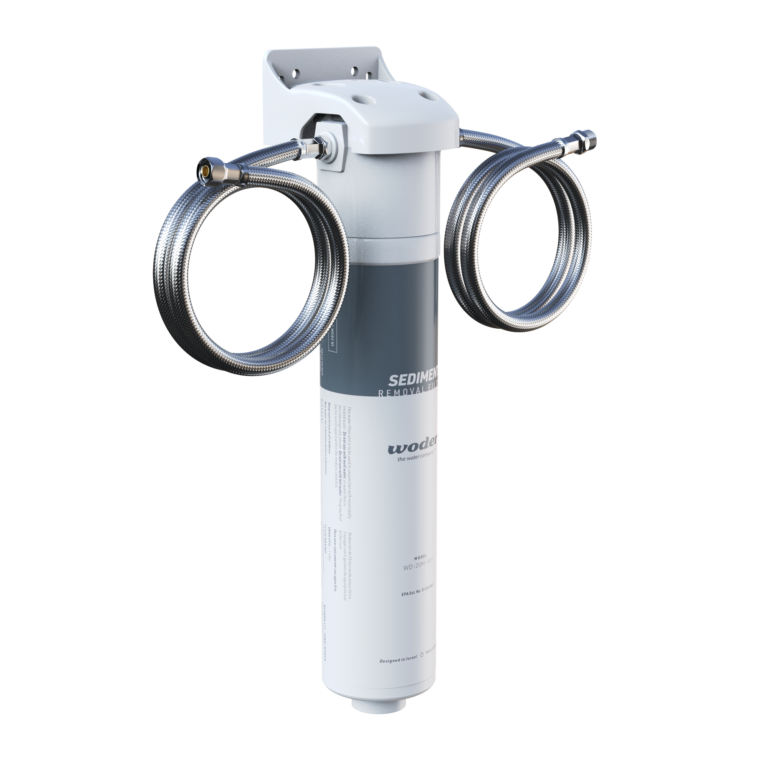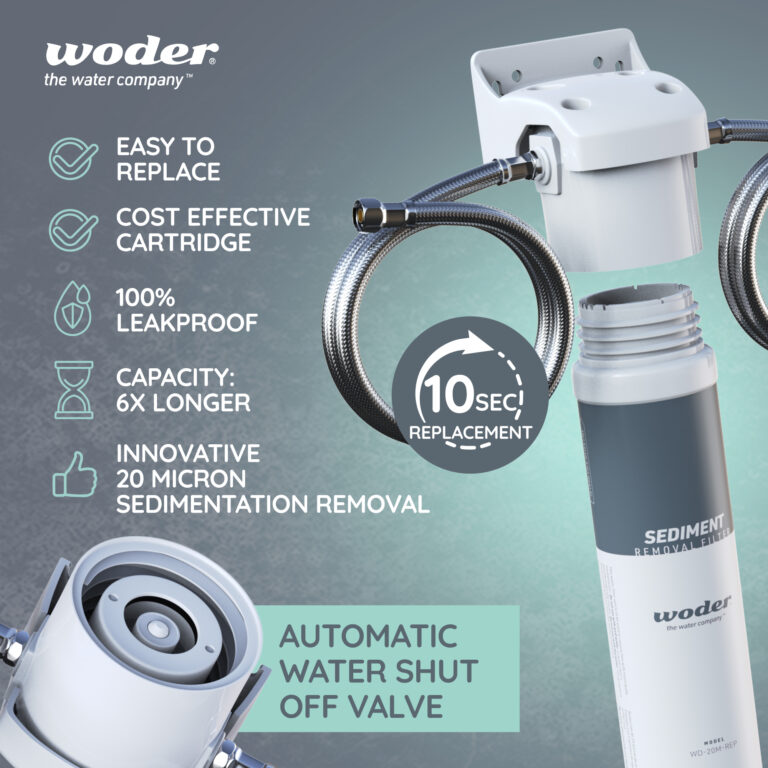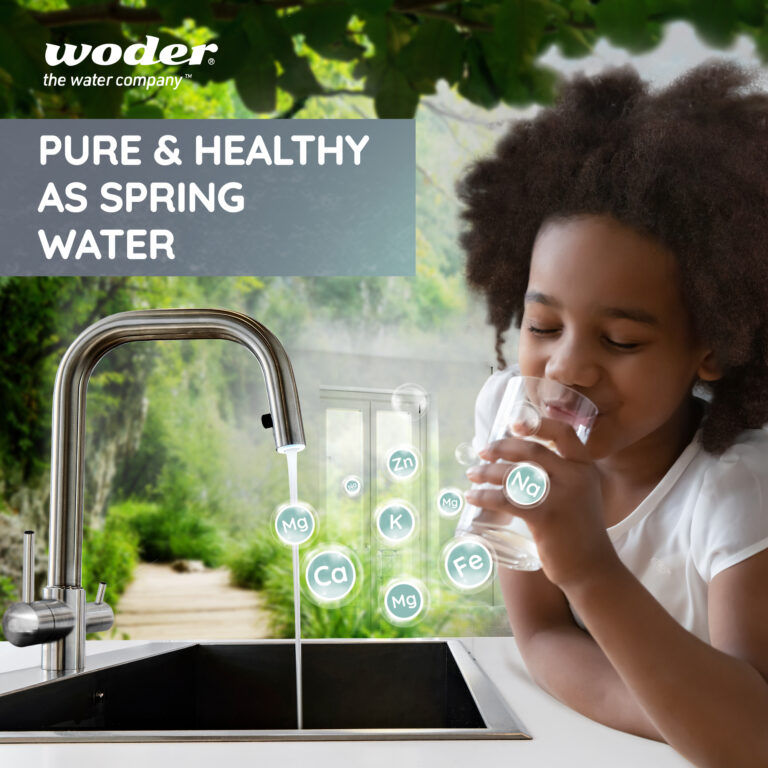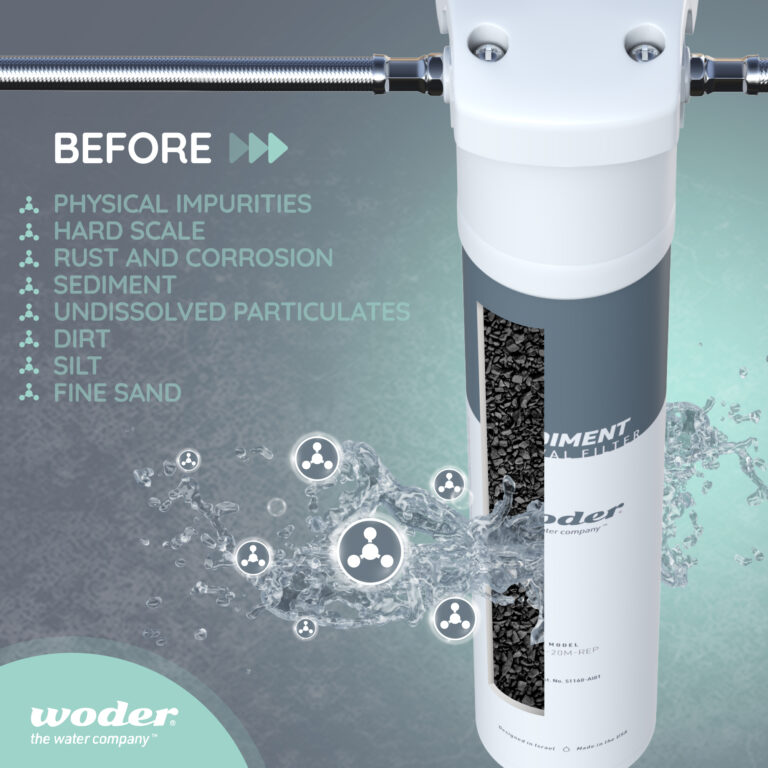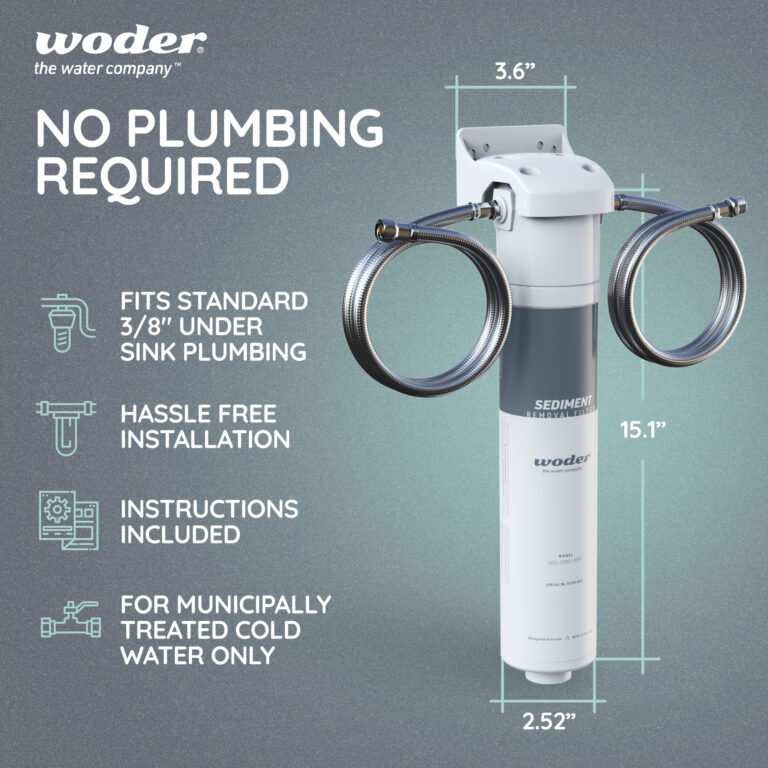 Specifications
Single Stage sediment water filter – 20µ pre-sedimentation, dust, dirt, and contaminants filtration.
Product Specifications: Flow Rate: 2GPM @ 65psig
Product Dimensions: 15.1″ X 3.6″ (8.6″ space needed with the hoses) X 2.52″
Cartridge lifespan: 1 year under warranty.
Capacity (in gallons): Dependent on sedimentation levels in your water.
Filtration Capabilities: The Woder WD-S-20M under sink water filter is a POU 20µ pre-sedimentation water filter, specifically for sediment, dirt, sand, rust, and contaminant removal.
NO PLUMBING REQUIRED – The Woder WD-S-20M-DC comes with a Woder WD-20M-REP cartridge, 'Direct Connect' hoses that fit standard 3/8" water valves under US kitchen and bathroom sinks. The 3/8" Direct Connect Hose are made to install directly to the existing cold-water valve and faucet stem under your sink.
MADE IN THE USA – Flow Rate: 2GPM @65psig. Actual size: 12″ X 11.5″ (space needed with the hoses) X 3″. Installation: Vertical (Preferred).
Shipping & Returns
If you are not entirely satisfied with your purchase, we're here to help.
Our products can be returned within 60 days of the original purchase date. A new product may be exchanged for another product or returned for a refund. A return for a refund will be a subject for 10% restocking fees.
To be eligible for a return, please make sure that the product was purchased in the last 60 days. The product isn't used or damaged. That you obtained a Return Merchandise Number (RMN) from us.
Even if your return and refund request does not meet the return policy requirements, please do not hesitate to contact us to submit an inquiry.
Simple Installation
Clean water in less than 10 minutes.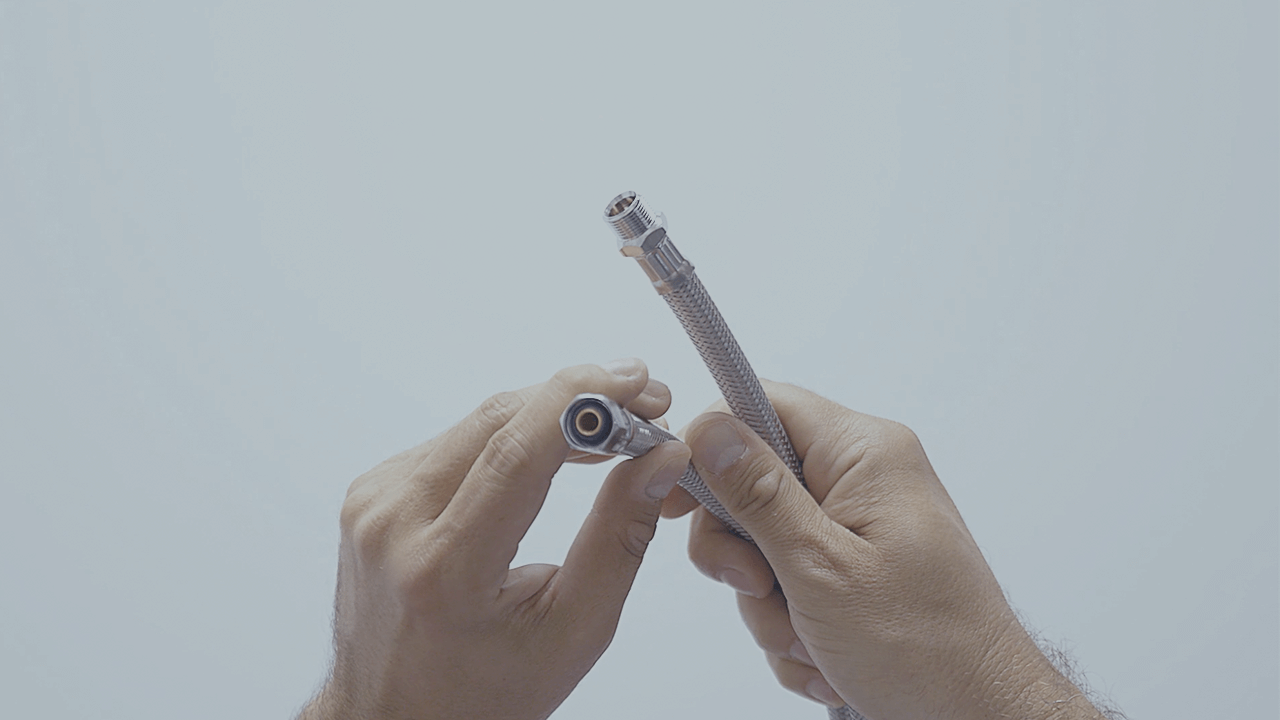 Clean water in less than 10 minutes.
We've made installation easy for a reason: so you're in control of your water. Get more install tips.